Get to know the leaders who work enthusiastically to meet all your language needs!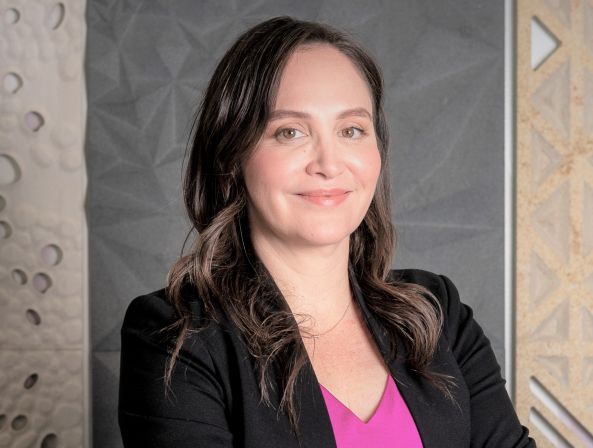 Yazmin Lope
Founder & CEO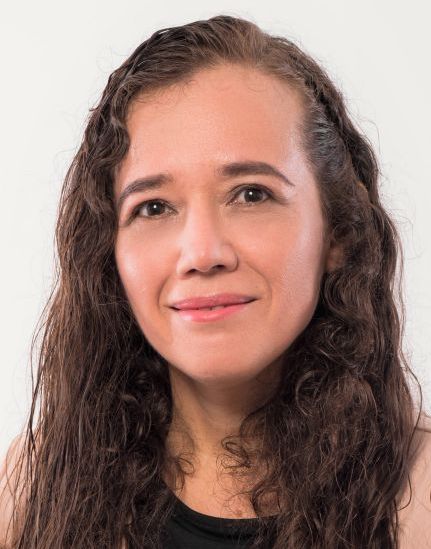 Genny Mendoza
Interpreting Project
Manager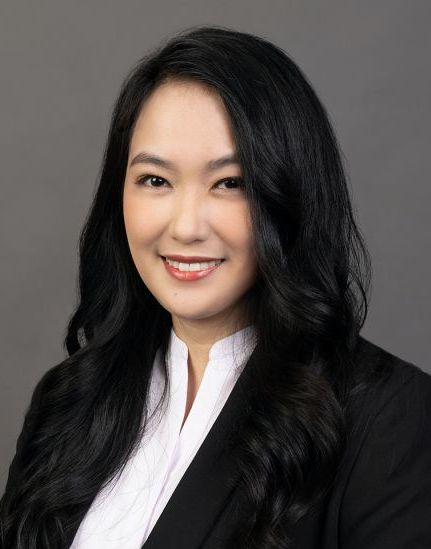 Jam
Jasa
Translation Project
Manager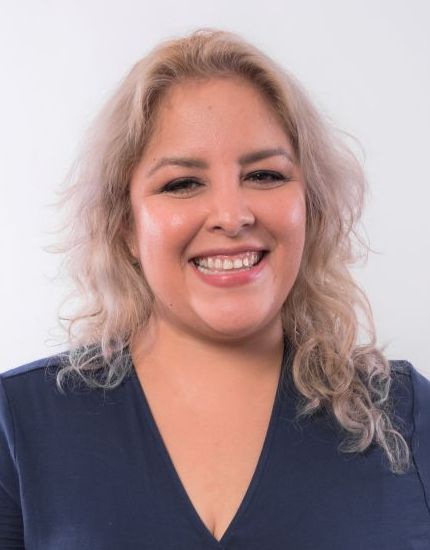 Irlanda Pacheco
Project Coordinator and Scheduler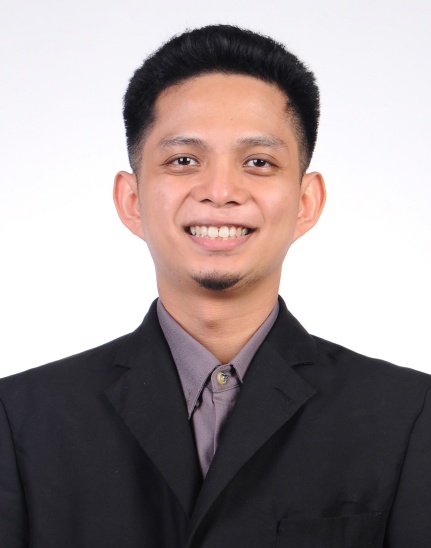 Mark Marasigan
Billing
Coordinator
Yazmin Lope
President
Yazmin is a certified Spanish interpreter registered with the Certification Commission for Healthcare Interpreters and the National Board of Certification for Medical Interpreters. She also holds a Court Interpretation and Translation Certificate from UCLA Extension, earned with distinction, and a Bachelor of Business Administration degree in Finance from Argosy University, making her uniquely well-placed to understand both linguists and clients.
One of few medical interpreters to hold dual certifications, CCHI and CMI
Customer-centered approach and a commitment to help each and every client
Well-respected by both clients and team members
After a decade in the corporate finance industry, Yazmin took a leap of faith from a prosperous executive position to forge a career with more meaning, purpose and focus. Starting from scratch, she went back to school at UCLA Extension where she graduated top of her class. Her unwavering sense of ambition, combined with a results-driven determination, quickly earned her a reputation as a seasoned leader in the industry.
Yazmin prides herself on creating authentic relationships with her clients, peers, and colleagues, and is on a mission to build an esteemed, go-to brand that her valued clients can always trust.
She is a proud member of the following interpreting associations:
International Medical Interpreters Association, IMIA
California Healthcare Interpreting Association, CHIA
American Translators Association, ATA
Yazmin considers herself a cheerleader: Always there to energize and empower her team to deliver outstanding results. She promotes empathy, dignity and fairness in the workplace to help guide her team through any challenges and ensure they feel valued as team members. She truly puts the "cheer" in "cheerleader."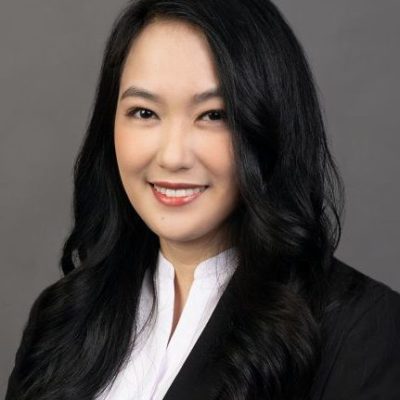 Jam Jasa
Translation Project Manager
Jam is a Project Manager at CIS, working with organizations to get their message across. Having lived in countries across the world, she knows first-hand what it's like to struggle to communicate. This is what drives her to help individuals, families and businesses in need of language assistance.
Grew up with bilingual family members and has lived around the world
A calm, collected and mindful approach to the most challenging tasks
Seeks to build and maintain meaningful relationships with clients and colleagues
At a young age, Jam developed communication skills in English, Tagalog, Ilokano and Pangasinense. Her interest in language and dialects led her to study linguistics and, after graduating, she began working for a business processing outsourcing company. Her English speaking abilities meant she was able to quickly progress and she began tutoring international professionals from Korea and Japan. A spell in the realty industry then saw Jam venture into the world of translating and interpreting.
Jam finds working with clients and getting to know the ins and outs of their business to be very interesting and rewarding. Above all, one of her favorite things about work is the relationships she gets to build with organizations and colleagues.
As a person, Jam could be described as a meditator. Not only does she seek harmony and meaning in her work, but she truly wants to help everyone that she meets.
Graduated from Saint Louis University with a Bachelor of Science in Business Administration degree majoring in Financial Management.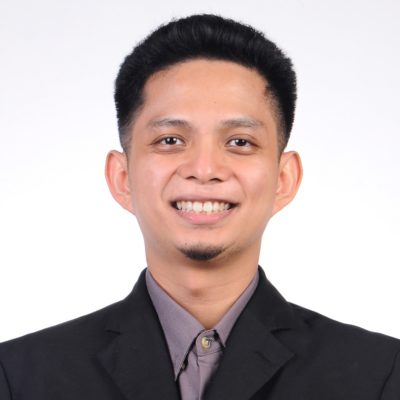 Mark Marasigan
Billing Coordinator
As a Billing Coordinator at CIS, Mark keeps a close eye on the numbers. Having worked within accounts for many years, Mark is an expert at breaking down complex information and helping clients and other team members to understand it.
Dedicated to taking part in yearly finance advisory training
Stays up to date with industry trends, rules, techniques and technology
A well-rounded team member who enjoys getting to know people
His bookkeeping career began as an Accounts Payable in a nursing home. He then completed the various training required to be able to handle financial accounts including Accounts Receivable, Purchasing, Payroll, Profit and Loss, Sales Orders, and Customer Support.
While he might be relatively new to the translation and interpreting industry, Mark aims to use his experience and passion for bookkeeping to provide an unrivalled service to CIS' clients. He also finds communicating with people, and learning about their unique processes and systems, to be hugely fascinating. Not only does this help him to execute his role but contributes to and streamlines processes, allowing for a better and stronger team.
As a logistician, Mark is a master of order and hard work. He finds that being consistent is the key to success – and personal integrity is at the center of everything he does.
Graduated from the University Of Batangas with a Bachelor of Science In Commerce degree major in Accounting Management.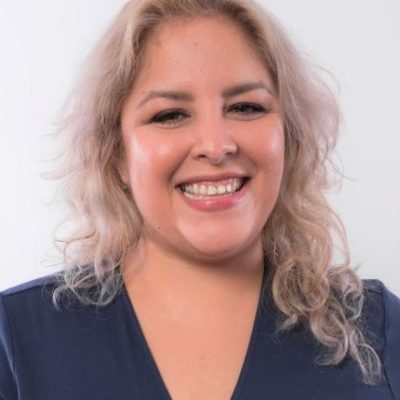 Irlanda Pacheco
Scheduler
Having worked in the technology industry for more than 20 years, Irlanda is in charge of IT and technology at CIS. She's tasked with developing, testing and evaluating software to ensure that our team and clients have the tools they need to excel.
Experienced in the technology and telecommunications industry
Personally benefited from being bilingual and wants to help others to do the same
Hardworking, fair and a positive team player
Irlanda grew up in the South of Mexico and worked as a technician. With a deep interest in languages and with English-speaking abilities, she was able to progress and moved to an Administrator and then Supervisor position – overseeing a small consulting tech firm in Yucatan.
As a technology and linguistics enthusiast, Irlanda uses her skills to communicate detailed information into a more understandable format. Being bilingual has not only allowed her to engage with different groups of people but it's opened up doors for opportunity. Now, she wants to help others to achieve exactly that.
You might describe Irlanda as a searcher. Both in her personal and professional life, she seeks meaning and wants to make a true difference. By linking her goals to the wider team, Irlanda enjoys looking at the bigger picture and is motivated by making positive change.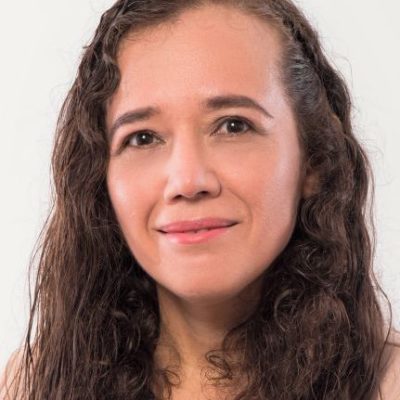 Genny Mendoza
Interpreting Project Manager
Genny is CIS' Interpreting Project Manager, having worked her way up from a Translator. She graduated in Biology specializing in Agroecology from the Technological Institute of Conkal. She also graduated as a technician in Artistic Education with a specialization in Literary Creation at the State Center for Fine Arts of Yucatan.
Study experience within Biology, Artistic Education and Translation
Takes pride in building relationships and helping people to achieve their language goals
A supportive, motivational and inspirational professional
As a young girl, Genny was interested in languages – looking at pictures in her father's auto mechanic books and translating the words from English to Spanish. She went on to study English and French and picked up Portuguese and Italian over the years. She then studied General Translation which helped her to achieve a role at CIS.
Not only is Genny a fantastic communicator but she uses her skills to help others to do the same. She says that learning other languages is like finding another life. It brings people closer and helps them to learn about other cultures. In short, Genny believes communication is essential in human relationships.
Genny is, what's known as, an integrator – a hugely valuable asset to the team. Not only does she make it her mission to build strong relationships but she's the first person to boost morale when it's needed. Motivated, diplomatic and empathetic, Genny thrives off helping clients, consumers, and vendors to meet their language needs.
A biologist with a specialty in Agroecology. She also studied as a technician in artistic education with a specialty in literary creation.
Certificate in General Translation (2021) by ISETI, (Higher Institute of Studies in Translation and Interpretation of Mexico).
Want to see how our team could help you?
Take the first step and get in touch today.